Edu-Connect delegation visits Cavite State University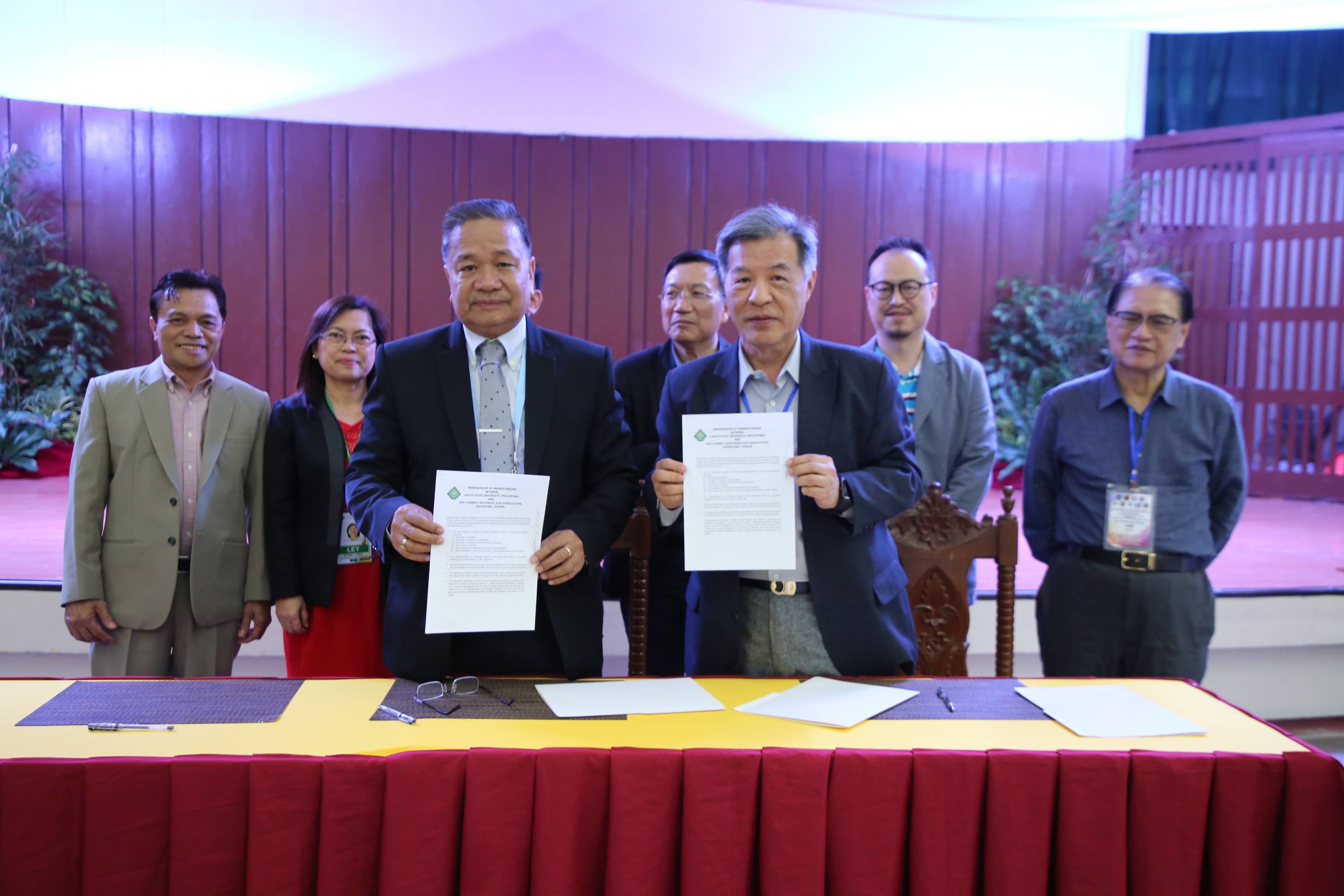 Cavite State University (CvSU), led by its President, Dr. Hernando D. Robles welcomed the Edu-Connect Southeast Asia Association, Kaohsiung, Taiwan last January 25, 2019. The short visit was part of the Delegation's mission to explore not only Metropolitan Manila, but also the CALABARZON Region for matching the interests of International Industry-University Collaborations, Student Recruitments, Research Collaborations, English/Chinese Learning Industry and University Social Responsibility Projects with Taiwanese Business Association in the Philippines and its partners like CvSU.
The event, Networking/Matching and Welcome Dinner was attended by the members of the administrative council aimed to find the right match for the different colleges and campuses of the university in terms of curriculum offerings and to network with Southern Taiwan Universities for possible collaboration and linkage to strengthen the University's internationalization efforts.
Prof. Maria Soledad M. Lising, Director of International and Local Collaboration and Linkages Office (ILCLO), who hosted the program, also introduced the delegation composed of 38 university officials, faculty members and representatives from the private sector and industries in Southern Taiwan.
Dr. Ruel M. Mojica, Vice President for Research and Extension, presented the background, accomplishments and projects of the University. "For more than a century now, CvSU continues to defend the tenets of truth, excellence and service, vows to uphold its vision and mission and affirms its commitment that in the next years to come, it will be too fast and too serious in transforming the University into a Global University", he emphasized. Prof. Bernard S. Feranil, in charge of the Language Study Center (LSC) of the College of Arts and Sciences (CAS), presented the English Proficiency Course, which also plans to accept foreign students.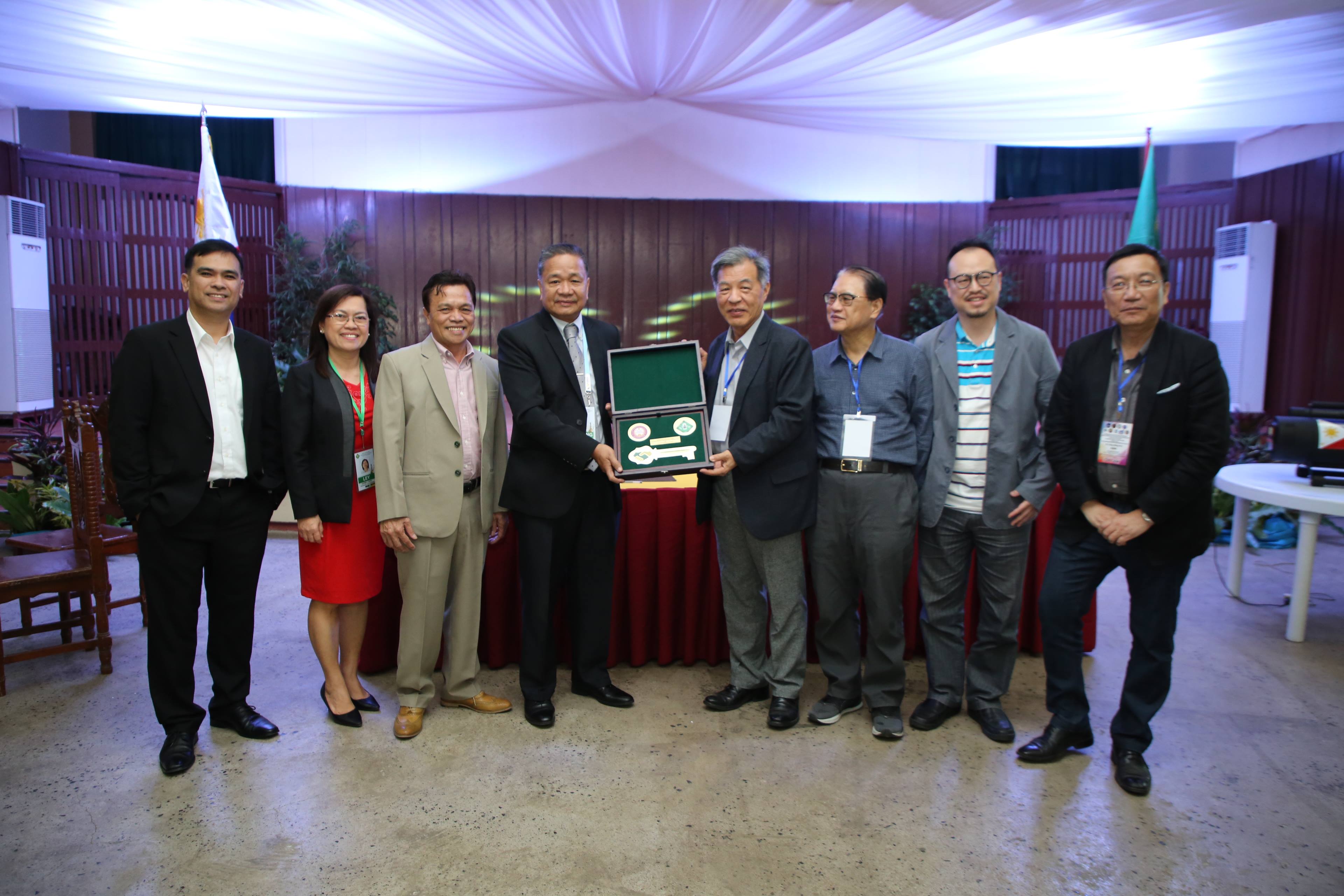 As a sign of gratitude, Dr. Robles gave a symbolic key to Dr. Yuan-Hsing Chu, President of Edu-Connect Southeast Asia Association, Kaohsiung. Also in attendance was Dr. Eing-Mi Wu, Executive Director of Edu Connect and coordinator of the visit. Each delegate was given token and certificate of appreciation. Visitors were also entertained by the well-applauded performances of the CvSU Chorale Ensemble and Dance Troupe.
Edu-Connect Southeast Asia Association, Kaohsiung, Taiwan, formerly Southern Taiwan Universities was established in 2016. Since then, it has been working closely with the Philippine Academic Communities (CHED, UP System and PASUC) and lately with ADB and NEDA, for Taiwan and Philippines to bond, to soar, and to serve the Region better through academic, educational and training collaborations. The Association also spearheaded the visit from January 22 to 27, with Manila Economic and Cultural Office (MECO), Taiwan Association, Inc., Philippines and Taiwan Institute of Economic Research, STPO as co-organizers.