CvSU is Top 6 State University in 2018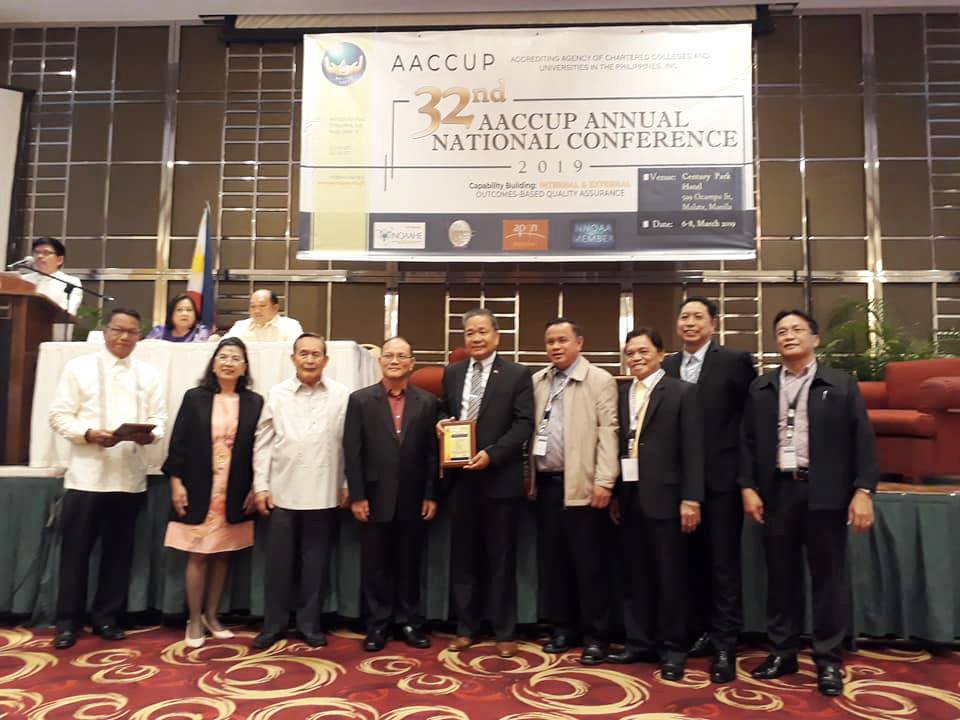 From one recognition to another, Cavite State University took the 6th spot of the Top Ranking State Universities and Colleges (SUCs) with the highest number of Levels I – IV accredited programs in 2018.
The award was given during the 32nd Accrediting Agency of Chartered Colleges and Universities in the Philippines or AACCUP Annual Conference held at the Mayon Hall of the Century Park Hotel, Malate, Manila, attended by SUC presidents or their representatives last March 6 – 8, 2019.
Themed "Capability-Building for Internal and External Outcomes-Based Quality Assurance", this three-day event commenced with the General Assembly that turned out to be an Executive Business Meeting, which was attended by AACCUP officials and 54 participants from different SUCs.
President Hernando D. Robles led the University delegation along with some members of the administrative council. According to Dr. Robles, the Executive Business Meeting was a learning experience and very informative as a prelude to AACCUP Conference Proper. "I would like to congratulate the officers and members of the Board of Trustees (BOT), headed by its chair, Dr. Myrna Q. Mallari, who is the president of Tarlac State University and AACCUP president, Dr. Manuel T. Corpus", he said.
In 2017, CvSU was hailed as the top performing state university, besting 102 SUCs in the country with the most number of accredited degree programs for 2017.