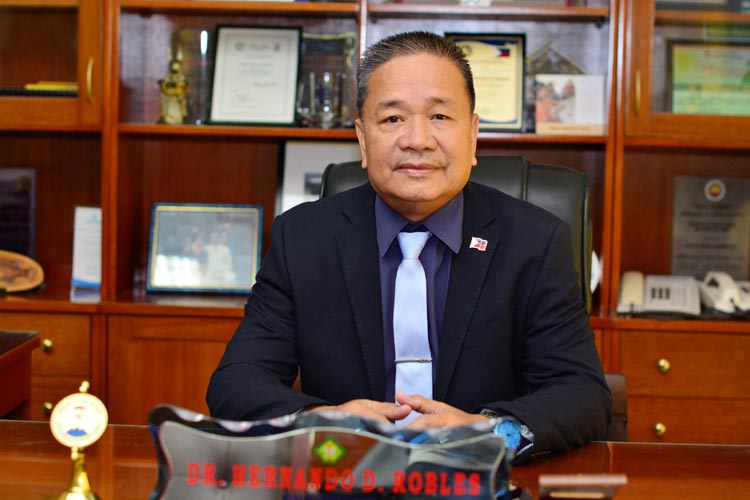 Christmas is a time to celebrate the birth of Jesus Christ and a time to reflect as we anticipate a new year filled with strong hopes and incredible opportunities. Indeed, the year 2019 has been an engaging year for all of us. With our #Malasakit, I'm overwhelmed of what we have accomplished so far.
I would like to take this opportunity to express my appreciation to all members of the CvSU Family, especially the wonderful men and women for their commitment and hard work exhibited in carrying out tremendously the duties and responsibilities to achieve excellence. Your generosity, enthusiasm and support enabled us to attain greatness in serving our target clients, stakeholders, collaborators, among others. You've done an outstanding job!
Looking back at the past 12 months, it may have been busy, but the coming years are going to be even busier. We had achieved a lot based on our Strategic Development Plan (2016-2022), anchored on the Regional Development Plan (2017-2022), CHED Development Plan (2017-2022), and AMBISYON Natin 2040.
For the first semester of Academic Year 2019-2020, our enrollment soar high, we accommodated foreign students through the Pre-Service Student Teacher Exchange project, strengthened international linkages and built stronger ties with government and non–government agencies and institutions, hosted several local, national and international seminars and conferences, hurdled program accreditations, surpassed ISO surveillance visit, produced globally competitive graduates, excelled in the licensure examinations, received external funds for research and extension projects, sustained the  faculty and staff development program, improved physical facilities, and more countless blessings, all for the progress toward achieving the vision and mission of our beloved Cavite State University.
Though faced with many challenges, we can still be grateful to God for giving us a successful and productive year. The New Year will undoubtedly offer various opportunities for us to build further collaborations and strengthen engagement and support from our mutual partners.
I pray that God will continue to protect us and bless us so that we will be able to fulfil our plans for the years to come in order to build a brighter and stronger CvSU.
I wish you peace and joy throughout the holiday season and in the New Year. A very Merry Christmas and all the best for 2020. Happy holidays every one!