CvSU, 4-year Awardee as Most Outstanding SUC in GAD Implementation in Calabarzon
            The Cavite State University, once again was awarded as the Most Outstanding State University in Gender and Development Implementation in Calabarzon in 2018. In behalf of President Hernando D. Robles, the award was received by Dr. Leyma L. Cero, Vice President for Planning and Development, Dr. Nelia C. Cresino, GAD Director, and the GAD Resource Center Staff, Ms. Shirlyn M. Rom and Ms. Raecel A. Estebat on December 6, 2018 at the NEDA Region IV-A Building, Barangay Milagrosa, Calamba City, Laguna. This year's Search was based on the Gender Mainstreaming Evaluation Framework Assessment from 2015 to 2017. The university obtained a GMEF Assessment of Level 4 (Commitment, Enhancement, and Institutionalization).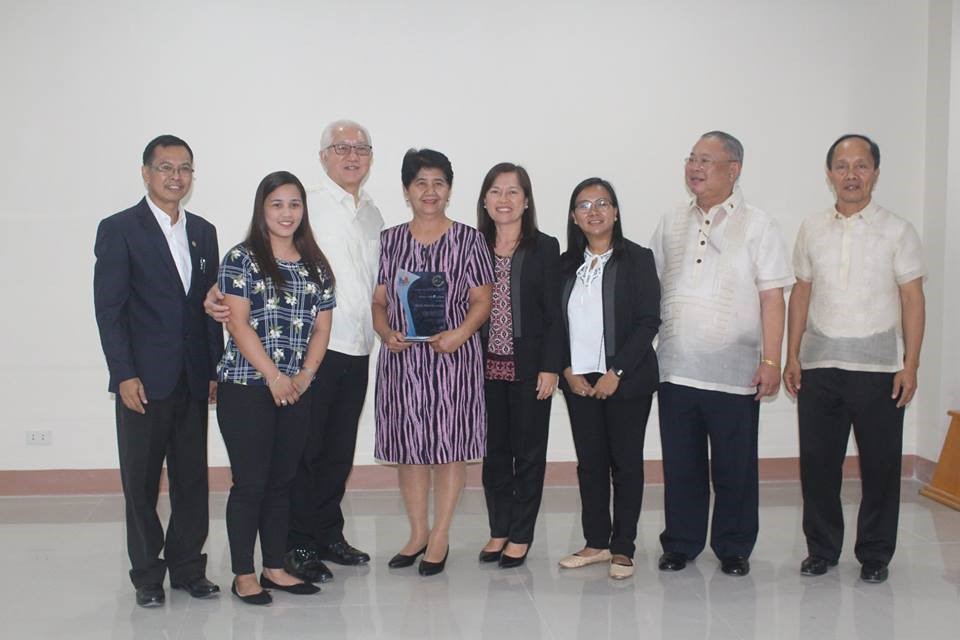 (L-R) Dir. Luis G. Banua, NEDA Region IV-A; Ms. Shirlyn M. Rom, Staff, GAD-Resource Center; Hon. Hermilando I. Mandanas, Batangas Governor and RDC Chairperson; Dr. Nelia C. Cresino, Director, GAD; Dr. Leyma L. Cero, VP-Planning and Development; Ms. Raecel A. Estebat, GAD Staff; Secretary Jose Maria Nicomedes Hernandez, Office of the Presidential Adviser for Southern Tagalog; Engr. Ladislao Andal, RDC Calabarzon Co-Chair.