EDUKADAS seminar conducted
Cavite State University (CvSU) Silayan, in partnership with Gender and Development Resource Center (GAD RC) and some student organizations conducted EDUKADAS: Seminar on Gender Sensitivity and Sexual Orientation, Gender Identity, and Expressions to raise awareness of students on GAD and Sexual Orientation, Gender Identity and Expressions and determine the current situation of Lesbians, Gays, Bisexuals, Trans, Queer (LGBTQ++) students in the university.
Mr. Jhon Dilag, founder of CvSU-Silayan, in his opening remarks emphasized the significance of the seminar as one of the initiatives of their organization to promote gender equality and well-being of the students especially among ranks of women and LGBTQ.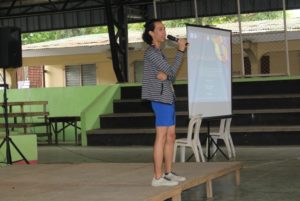 Ms. Shirlyn M. Rom, staff of GAD RC gave an orientation on GAD to students, which highlighted the socially constructed basis of differences between men and women, equalization of opportunity, challenging the existing roles and relations of men and women, and gender issues. She also discussed the activities and efforts of CvSU to fully mainstream GAD in the university.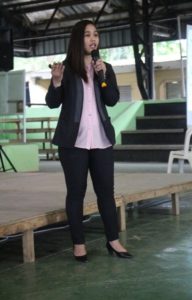 Meanwhile, Mr. Niroshana Priyadarsana Sangasingha of UP Babaylan, elaborated the importance of knowing the sexual orientation and gender identity and expression. He pointed out the need for a more LGBTQ-friendly organizations, a working relationship with the school administration and its GAD center to focus on the issues faced by the minority inside the university. These include discrimination and violence, bullying and catcalling based on sex and identity of the LGBTQ people.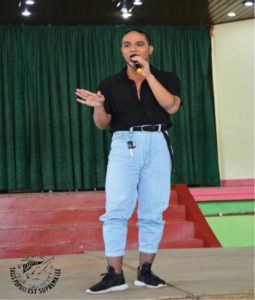 The one-day seminar, which was held at Cavite State University Main Campus last March 9, wrapped up with a talk from Ms. Kakay Pamaran of Union of Theological Seminary, who presented the topic, "Importance of Peer and Support Systems on the Development of LGBTQ++." She also discussed an equally important topic of coming out as a queer person and the importance of religious affiliations on the development of a person's sexual orientation. "Support should be provided by the university to victims of bullying, harassment and discrimination not only to the LGBTQ community but also for women," she ends.