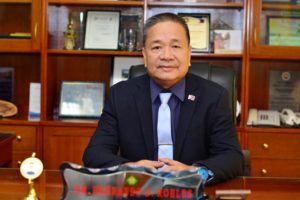 It is my ardent wish to welcome you students to another semester of the Academic Year 2017-2018. This year marks the transformation of our University as it moves forward in one direction to become a Global University in 2020.
With this transformation, comes bigger challenges but we have to stay focused in putting into practice the tenets of truth, excellence and service to achieve the vision and mission of our beloved University.
The 2017 Free Tuition Policy for State Universities and Colleges (SUCs) has been implemented which is a big help to your parents, thus make the most of what is given to you, grab this opportunity and use it to your advantage in order to reach your dreams and aspirations.
Good luck!