The Research Center (RC) performs the second major function of Cavite State University. It is responsible for generating and monitoring researches and technologies in accordance with the University's research agenda as well as the national development thrusts. It also coordinates all the research-related activities implemented in colleges and satellite campuses.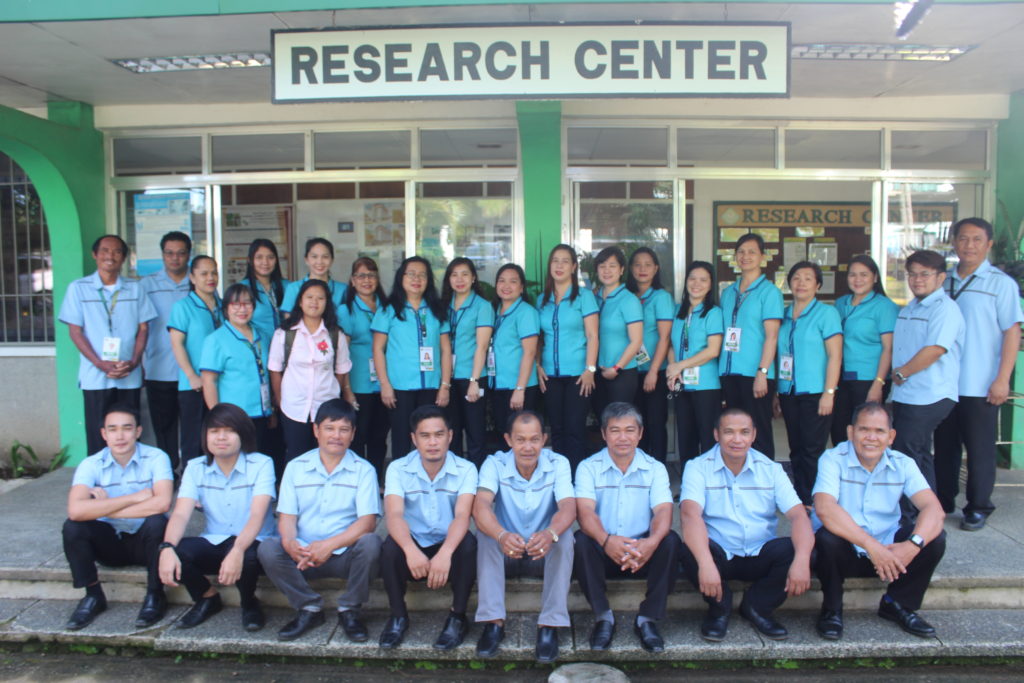 The Research Monitoring and Evaluation Division of the Research Center is responsible for the monitoring and evaluation of the implementation and progress of all the research programs/projects of the University.
The Technical Services Division of the Research Center is in charge of the research laboratories, special project unit, and central experimental stations of the University. Meanwhile, the Responsible Conduct of Research Unit (RCRU) is an independent unit in-charge of evaluating research studies for compliance to national or institutional standards for the responsible conduct of researches. Results of evaluation shall be submitted to the Research Center for appropriate action. The following are under RCRU:
Ethics Review Board (ERB). It is responsible for evaluating researches which involve human participants such as clinical trials of drugs, devices, and diagnostics.
Institutional Biosafety Committee (IBC). It is in charge of the evaluation of researches that shall employ or develop genetically modified organisms (GMOs).
Institutional Animal Care and Use Committee (IACUC). It is responsible for the evaluation of researches requiring the use of animals.
Institutional Chemical Safety Committee (ICSC). It is in charge of the evaluation of research studies requiring the use of chemicals which include but are not limited to organic substances, pesticides, drugs, antibiotics and others which have toxic and/or carcinogenic potential.
Contact Details:
For any concern, feel free to contact us through the following:
Landline: (046) 862-1654
Mobile Phone: +639270110387
E-mail: cvsu_research.center@yahoo.com